SM-Energy Presents The Power of One Luncheon & Children's Style Show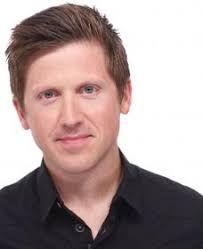 The Power of One Luncheon is SOLD OUT!
Don't miss the inspirational and miraculous journey of Josh Shipp! Statistically, Josh should be in jail, homeless or dead, but his success as a preeminent author, speaker, and global youth empowerment expert is living proof of the power one caring adult can have in a child's life. A former at-risk foster kid turned youth advocate, Josh is renowned for the documentary TV series on A&E that followed his groundbreaking work with youth and families. He has written two national bestsellers to date, The Grown-Up's Guide to Teenage Humans, which won the Nautilus Gold Award for Parenting & Family and The Teen's Guide to World Domination. He has a truly hopeful and inspirational story!
By sponsoring this event, you help provide a powerful voice for a child in foster care---you give them a CASA volunteer. Without a CASA and without your support, these children are forced to navigate through an overburdened child welfare system that is hard pressed to meet their needs. Without a CASA, they can easily be re-abused or neglected in foster care or be returned to an unsafe home. CASA volunteers fight for the child's right to grow up in a safe, permanent home. CASA of West Texas served 513 foster children in seven West Texas counties last year, 98% of the children in foster care in our service area. Help us serve 100%. Every child in care deserves a powerful voice. Be that voice for foster children by sponsoring this event!
For more information about sponsorship opportunities, click Sponsorship Opportunities under related links. Space is limited, so secure your sponsorship now!