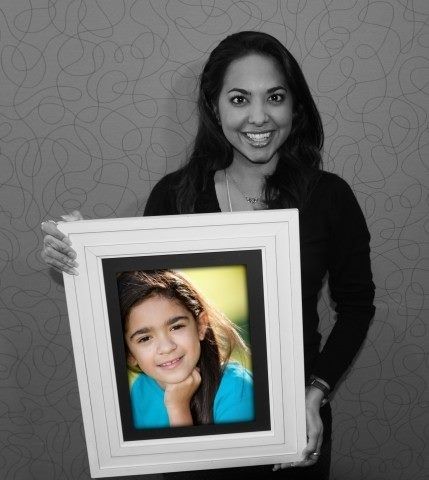 What is a CASA Volunteer?
A CASA (Court Appointed Special Advocate) volunteer is an adult, over the age of 21, who volunteers their time and talent to advocate for child abuse victims.  When a child is removed from their home because of severe abuse and neglect and placed in foster care, a judge will appoint a CASA volunteer to advocate for that child's best interest. Once appointed to a child's case, a CASA will gather information and become familiar with the child's background. A CASA volunteer visits with the child on a regular basis and develops a relationship with the child; they ensure the child's needs are met while the child is in foster care. 
During the first twelve months that the child is in foster care, there are four scheduled court hearings. At these hearings, the CASA Volunteer with inform the judge of any issues the child is facing and make fact based recommendations to the judge regarding the child's long term care. They will recommend that the child either be reunified with their parents, permanently placed with relatives, placed in a non-relative adoptive home or they may recommend that the child remain in foster care until they are 18years old. Older youth attend court hearings and the CASA provides emotional support to these children at these hearings. While a CASA Volunteer is advocating for a child, the volunteer will receive constant support, training and guidance from CASA of West Texas staff.
The Need
In our seven local West Texas counties, close to 500 children were in foster care and CASA of West Texas served these children by providing much needed advocacy. Without a CASA, these children will likely be victimized again in an overburdened child welfare system.
The need for CASA volunteers is great. CASA volunteers are frequently the most consistent adult in the lives of children during their involvement in the child welfare system. When there is a CASA on a child's case, the judge is afforded a unique and comprehensive picture of the child's situation, needs and best potential outcomes. Every child deserves a safe, permanent home and a CASA Volunteer helps guide the child towards this positive outcome.
Requirements to become a CASA volunteer
To become a CASA volunteer, you must:
Be over the age of 21
Be willing to commit at least one year of your time
Be able to interview a variety of sources (teachers, relatives, etc.)
Be able to maintain objectivity in your recommendations
Be able to effectively communicate orally and in writing
Be mature in dealing with emotional situations
Be willing to demonstrate sensitivity to cultural and ethnic differences
Be willing to go through an in-depth training program
Be able to pass criminal and child protective service background checks
Every CASA volunteer must complete a volunteer application and participate in an in-person interview. All volunteers are required to complete 30 hours of pre-service training before they can be appointed to a child's case. Pre-service trainings are scheduled at various times and locations throughout the year. A pre-service training list can be seen on the Upcoming Events link on this website.
To learn more about CASA of West Texas, complete an inquiry form on this website or contact Patty by email or phone: You may also complete and submit a volunteer application.
CASA of West Texas
Patty Pisklak
pattyp@casawtx.org
1611 W. Texas Ave., Midland, Texas 79701
Office: (432) 683-1114
Toll Free: (877) 316-8346
FAX: (432) 683-1168
Thank you for your interest in becoming a CASA volunteer.  We hope to hear from you soon!
Want to hear more about CASA? Come visit with us at any of our upcoming events!