We are so excited to introduce our incredible board member spotlight for the month of April, Amy Burchett! Read more about her story and how getting involved has changed her life below!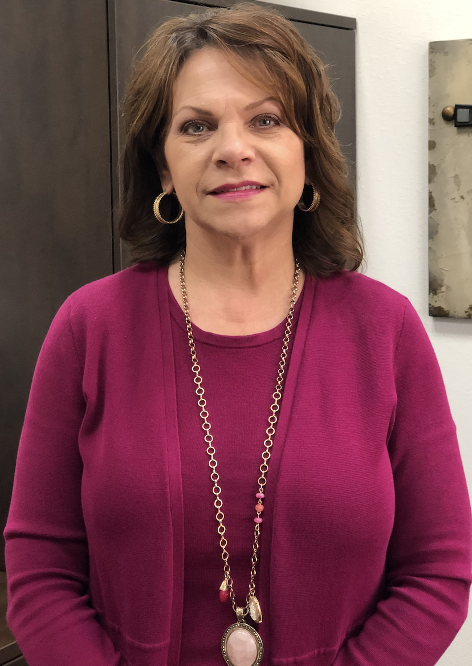 "I know people that have been CASA volunteers as well as children and families that have been helped by CASA services and it made me want to get involved. Their stories are inspiring! When I was asked about my interest in becoming a board member, I became excited about the opportunity to be involved with an organization that is making such a positive difference for abused and neglected children in our communities.
I joined the Board in January, so I've been learning my role as quickly as I can. Fundraising is a big part of our role which is important for ensuring a high quality of programs and services, while also putting me in a position to help move the CASA mission forward. I am able to contribute to decisions that improve support for the staff and volunteers. We're able to recommend changes in policies and procedures that will ultimately improve services for children and families making it an extremely meaningful opportunity. I am very blessed to have the ability to be involved in an organization that is life-changing for abused and neglected children. 
I also enjoy getting to know the staff and other board members and learning more about CASA. My favorite part is getting to hear the success stories of the lives that have been changed, which is in my opinion, one of the reasons why the presence of CASA is so important. There are a lot of rules and regulations surrounding foster care and the child welfare system. This can be overwhelming for a child that is already in distress from family situations. CASA volunteers help youth navigate the legal system, provide assistances and services they need, and become an anchor of support for them.
If you are considering getting involved with CASA, learn as much as you can about the mission of CASA, ask volunteers about their experience, and even visit with youth and families that have been impacted so you get a full understanding of what CASA is doing in our communities. You won't regret it!" 
Thank you Amy! We appreciate all your hard work and thank you for choosing to share your time and talent to serve on the board and advocate for foster youth! You are an inspiration to us all! Click HERE to learn more about becoming an advocate.