Volunteer Spotlight
Sheryl Smith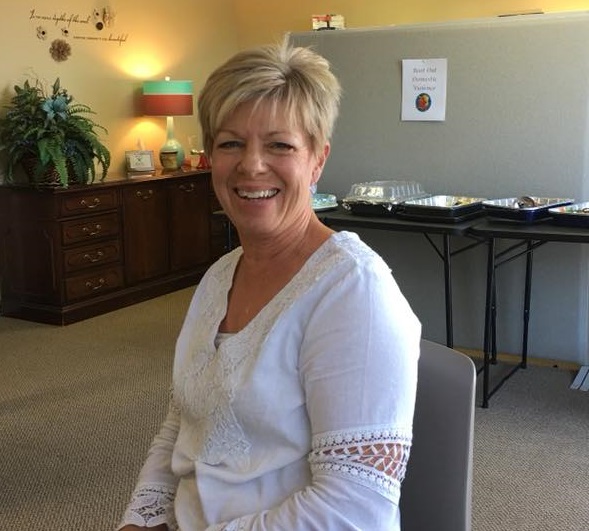 Meet CASA Volunteer Sheryl Smith! 
Sheryl is an amazing volunteer who is an advocate for foster youth in Howard County.  Sheryl was recognized in April 2019 as CASA of West Texas' Volunteer of the Year!  She has made a huge impact in the lives of numerous foster youth. 
Sheryl is our June 2019 Volunteer Spotlight.  Let's hear directly from Sheryl about her CASA work!
Sheryl, why did you want to get involved with CASA?
I had reached a point in my life where I knew I needed to focus my energies on someone besides myself, so I began researching volunteer opportunities in Howard County. I saw the banner over the street in Big Spring regarding the need for CASA Volunteers and I decided to learn more.  I signed up for a Lunch and Learn and was immediately drawn to the idea of walking through the foster care system with a child. I still did not know what being a CASA would look like, but I felt drawn to begin the training process.
Tell us about your role as a CASA Volunteer.
My favorite part of volunteering is getting to know the children and finding ways to help them understand that they are special and worthy of my time and attention.  As a CASA, I began visiting the children I was serving in their placement and at school.  My role as a CASA allowed me to become very close to the children I was serving and their family. I have been blessed by the relationships I have made through this work.
Why is your CASA work meaningful to you?
Being a CASA has changed my perspective on life by forcing me to look outside myself and see opportunities to be an encouragement to others who are going through a difficult time.  I had a teenager ask me why I worked for CASA without being "paid."  My response was, "for my heart." 
What is your favorite part of being a volunteer?
My favorite part is knowing that whatever I do for a child or family, will bring a bit of joy and hope to them.  
Why is having a CASA Volunteer so important to foster youth?
It is so very important for these children and youth to know, in spite of all the changes and unknowns they are experiencing, there is someone who will be constant and available to them. Over and over, I have seen that these children just need to know that they are worthy of our time and attention--even just a smile makes such a difference. I have also seen how difficult it is for the CPS system to provide the type of one-on-one relationship that a CASA is allowed to have. The result of that one-on-one is invaluable to the court system in making decisions for the best interest of the children and youth. 
Is there advice you would give someone who is thinking about becoming a CASA Volunteer?
I would encourage them to begin the process by learning all they can about being an Advocate for the children recognizing that we all have unique qualities that can help children/youth navigate the foster care system.
Thank you Sheryl!  We appreciate all your hard work and thank you for choosing to volunteer to advocate for foster youth! You are an inspiration to us all! Click HERE to learn more about becoming an advocate.