We are so excited to introduce our incredible spotlight for Hispanic Heritage Month, Nabilt Alvarez De Leija! Read more about her story and how becoming an advocate has changed her life below!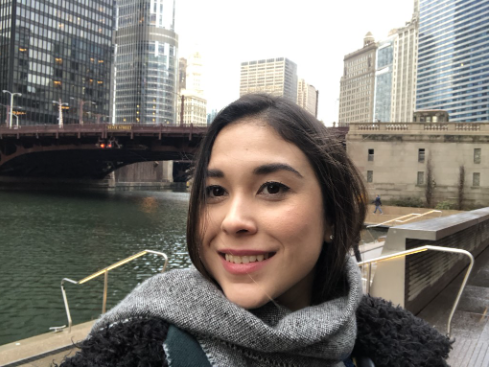 "I wanted to get involved with CASA to help the children of our community. When I started looking for volunteer options, I was really impressed with how committed and passionate CASA is with the children they serve and I wanted to be part of it.  
My role as a volunteer involves a few different things. I am able to get to know my children and look for important information that can help me give recommendations to the judge on the best interest of the child. Being able to speak on behalf of a child's life is a big responsibility, but it is something I truly enjoy. When the judge considers my recommendation, I feel that my work to speak up for the children has paid off which and is always very rewarding.  
Another thing I have realized in my experience, having a CASA volunteer that is able to communicate in the same language as the child is a huge advantage and important to the youth in care.   
As a Hispanic CASA volunteer, I have directly seen the continuous need for more Hispanic/Latino volunteers. Each case I serve on shows me how crucial it is to have that special communication with someone who shares your language and culture, especially when you are making recommendations that directly affect their life and overall wellbeing. Some of the children in care are unable to speak English, so being bilingual in Spanish has been very beneficial.    
If a child needs a CASA, they are trying to navigate and understand a very complicated situation. Matching them with someone who speaks the same language can really help them better understand the situation and get the support they need."  
Thank you Nabilt! We appreciate all your hard work and thank you for choosing to share your time and talent to advocate for foster youth! You are an inspiration to us all! Click HERE to learn more about becoming an advocate.