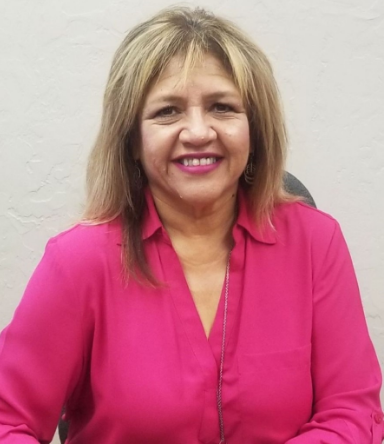 Meet CASA Volunteer Rachel Stone! 
Rachel is an amazing CASA of West Texas Volunteer and well deserving of our September Spotlight!  Rachel has been an advocate for 3 years.  She has provided quality advocacy for 9 youth in foster care during that time. Rachel also devotes her time to CASA serving on our Board of Directors. Please read more about why Rachel decided to Volunteer with CASA and how it has changed her life!
Rachel, why did you decide to become a CASA Volunteer? 
I think that I became interested in CASA because because I like helping those that cannot help themselves. I love that CASA is a beacon of light for children who are in a dark, scary place of their life.
Tell us about your role as a CASA? 
My role consists of being an advocate for the child. I get to know the child by spending time with them. I talked to them. I listen to their concerns or we just sit and chat about life. I am responsible for making sure that the child's voice is being heard. I visit with parents, grandparents, family, school counselors, teachers and CPS.
Why is your CASA work meaningful to you? 
Most of the times when children are going through a CPS situation they do not understand what is happening. My role is to help them and guide them through it. It brings me great pride when I make a connection with my CASA kids and they look forward to seeing me and sharing their day-to-day life.
What is your favorite part of being a volunteer? 
My favorite part would have to be when a child is reunified with their family. When a parent or parents understand that their path must change, they understand why, and they make the change.
Why is having a CASA Volunteer so important to foster youth?
As our city grows rapidly, unfortunately so do the number of abuse cases. It is important that these children have someone to fight for them. Often times decisions are being made and no one stops to ask the children their thoughts. A CASA has that one-on-one connection with them and can help get their message out.
Is there advice you would give someone who is thinking about becoming a volunteer?
If you are thinking about being an advocate, I would recommend that you just take that leap of faith and do it! You will not regret it!! It may seem like a long process, but one that has a very rewarding ending!
As a Hispanic CASA volunteer, you are able to directly recognize the need for more Hispanic/Latino volunteers.  Please share why you think it is so crucial that more Hispanics and Latinos get involved with CASA and share the impact that they can make?
Unfortunately, the largest ethnic group that CASA currently serves are Hispanics. I believe it is very important that when a child sees an advocate that looks like them, it is a little bit of relief. Their life has been turned upside down and while it might not be a life that is good for them, it is the only life that they know. Seeing someone that looks like them brings a sense of calmness. Being bilingual can be a great benefit to CASA and there are also some customs that we can explain to all involved that others do not understand.
Thank you Rachel!  We appreciate all your hard work and thank you for choosing to share your time and talent to advocate for foster youth! You are an inspiration to us all! Click HERE to learn more about becoming an advocate.