CASA of West Texas Staff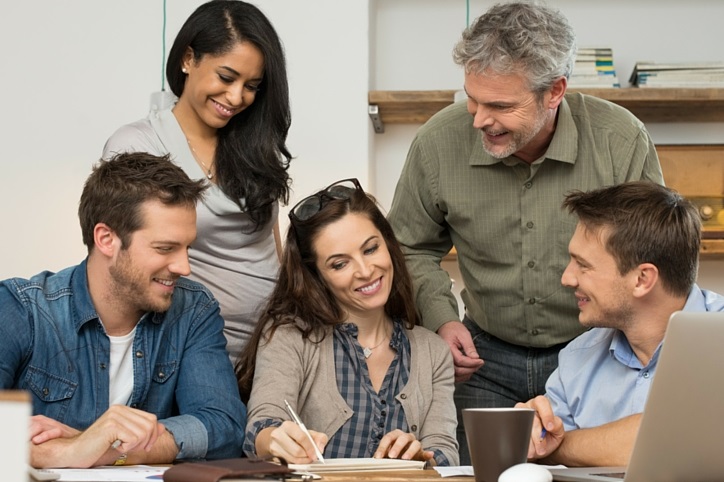 Patty Pisklak - Executive Director
pattyp@casawtx.org
Patty Pisklak grew up in Midland and graduated from Midland High School in 1993.  She received her Bachelor of Science Degree in Psychology from Texas A&M University in 1997.  After graduation, she became a Social Worker for Child Protective Services in Bryan and Midland, Texas.  After 5 years of service to the State of Texas, she became the Development Director for CASA of West Texas; she served in this role at CASA for 2 years.  She was a stay-at-home mother for 5 years and returned to the work place as Development Director at Samaritan Counseling Center.  On November 1, 2011, Patty happily rejoined the CASA of West Texas family as Executive Director.  She and her husband, Joe Pisklak have been married for nineteen years and have three beautiful daughters, Georgia, Kathryn and Gwyndolyn.
Jennifer Winslett - Office Manager
jenniferw@casawtx.org
Jennifer joined CASA of West Texas in October of 2003 as the Administrative Assistant. In  2004 she was promoted to Program Service Coordinator. She is responsible for bookkeeping and the collection and analysis of statistical data.
Jennifer is originally from the Dallas/Fort Worth area. She has lived in Midland for 16 years.  She has 3 grown sons and 1 teenage daughter and has been married to her husband William for 13 wonderful years. Her husband is an RN at Midland Memorial Hospital. The things Jennifer loves to do in her spare time are spending time with her family and 2 yr old grandson, scrapbooking, & gardening.
Sara Basaldua - Volunteer Coordinator
sarab@casawtx.org
Sara's initial involvement with CASA of West Texas began in 2001.  She experienced working as Assistant Program Director and now serves as the Volunteer Coordinator.  Sara has over 19 years experience in social work. In addition to CASA of West Texas, she has served as a Case Manager for Uniting Parents and a Victim's Advocate for Safe Place of the Permian Basin.
Sara and her husband, Roger Sr., of 28 years moved to Midland in 2001 from the Panhandle Area.  Sara enjoys spending time with family which includes their adult son (Roger Jr.), adult daughter (Elaina), and extended family.  She also enjoys volunteering her time in various church ministries at St. Stephen's. 

Kathy Harmon - Volunteer Recruiter
Kathyh@casawtx.org
Kathy joined CASA of West Texas in February of 2014 as the Volunteer Recruitment and Marketing Specialist.  She previously worked at High Sky Children's Ranch for many years and is a Licensed Child Placing Agency Administrator.  Kathy received an undergraduate and Master's Degree in Psychology from the University of Texas of the Permian Basin.
Kathy has two adults sons and has four grandchildren.  She enjoys reading, gardening, shopping, and spending time with her family and friends. 
Tracy Fryar – Program Director
tracyf@casawtx.org
Tracy first became involved with CASA of West Texas in June 2000, serving as a volunteer advocate for 1½ years.  At that time she was a stay at home mom with two preschool sons and was looking to contribute to her community.  Her passion for the program and its mission led to an employment opportunity in November 2001 at which time she was hired as a case manager for the Howard County office.  Tracy was promoted to Program Director in September 2003.
She and her husband, Craig, have been married for 22 years. 
Christina Jones – Program Director
christinaj@casawtx.org
Christina completed her requirements for practicum with CASA before graduating from the University of Texas of the Permian Basin with a Bachelor in Social Work degree in 2006.  She has been employed with CASA as a Case Supervisor since March 2007.  Christina plans on getting her Masters in Social Work and wants to eventually be licensed as a counselor for abused and neglected children.  She has lived in West Texas her whole life and is a proud graduate of Permian High School.
Christina enjoys spending time with her family and friends.  She has two Miniature Pinscher dogs named Mocha and Lucy that go everywhere with her.
Holly Price – Volunteer Supervisor
hollyp@casawtx.org
Holly joined CASA of West Texas in September 2008 as a Case Supervisor in the Howard County office.  She graduated from the University of Texas of the Permian Basin with a Bachelor in Psychology degree in 2006.  Before joining CASA, Holly was employed as a Stay Together Consultant with High Sky Children's Ranch in Midland, TX for 2 years.  Born and raised in Howard County, Holly is excited for the opportunity to work with and for the children of this area. 
Anita Davidson– Volunteer Supervisor
anitad@casawtx.org
Anita comes to CASA of West Texas from the West Texas Children's Advocacy Center where she worked as the Executive Director.   She began her work in victim services when she first started volunteering at a local domestic violence/sexual assault crisis center upon moving to Snyder, Texas in 2000.  Her work has inspired her to achieve her BA in Psychology with a minor in Criminal Justice and she is excited to be able to continue working with child victims in the town where she lives. 
Michael Diers - Volunteer Supervisor
michaeld@casawtx.org
Michael was born and raised in Lubbock, Texas and he graduated from Coronado High School.  After High school, he pursued a degree in Family Studies and Human Development from Texas Tech University.  He received his Bachelors of Science in Family Studies in 1999. After graduation, Michael worked for the Texas Department of Family Services as a case worker for over 2 years.  After leaving the Lubbock area, Michael worked for the Crisis Center of Comal County, St. Jude's Ranch for Children as Transitional Living Coordinator, and a Campus Coordinator for Communities in Schools.  In July of 2012, Michael joined the staff of CASA of West Texas as a case supervisor.
Michael enjoys a variety of hobbies including snow skiing, college football,  lawn and gardening, automobiles, travelling, and has recently  taken up photography.
Melissa Daily--Volunteer Supervisor
melissad@casawtx.org
Melissa Daily is originally from Ohio, but she got to Texas as fast as she could. She moved to Texas in 2001 and lived in Austin for over 8 years. She has now lived in Big Spring for 6 years. She has a BA in Sociology, and she worked for the State of Texas prior to making the transition to CASA. She has worked as an Investigator and Conservatorship worker for Child Protective Services, as well as doing social work at the Big Spring State Hospital. She is married to Mark Daily, who retired from the Big Spring Police Department as a Sergeant in 2015. She has a very active son named Finn, who is the light of her life.
April Horton--Volunteer Supervisor
aprilh@casawtx.org
April grew up in the Texas panhandle, graduating from Canyon High School in 1997.  April began her involvement with CASA, 4 years ago, desiring to be a volunteer advocate for children in foster care.  2 years later, she was given the opportunity to join the staff as volunteer supervisor, working with other volunteers pursuing their passion for children. Prior to CASA, April worked at Greenwood ISD as a substitute teacher for 3 years, allowing her to be a stay at home mom to her 2 children, Weston and Becca.  April enjoys spending time with her children, travelling, reading, and DIY projects.